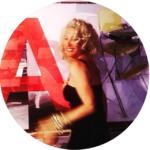 Candice Solomon
Publisher/ Editor In Chief
Candice Solomon a native New Yorker and resides in Manhattan.
Candice is the quintessential New Yorker and a highly successful female entrepreneur.
Candice is the Owner and publisher of FADDY Magazine USA and a boutique consultancy agency in New York City focusing on optimizing strategic placement, strategy and trend management for a broad cross section of the Luxury sector.
Candice Solomon has an sterling reputation in the world of fashion. Candice is known throughout the fashion industry as the "go to girl" for "anything and everything" from sourcing incredible locations for editorial shoots, engaging with and securing the worlds best and acclaimed photographers, models, stylists, and award winning hair and makeup artists globally.
She is passionate and a life-long supporter of the LGBT Community, Trans Lives and mentor to many talented people who have become successful entrepreneurs and leaders in the luxury sector under her guidance.
Assistand To The Editor In Chief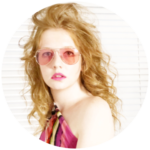 Helen Wilkey
Assistant To The Editor In Chief
Helen Wilkey spent her first two years out of The University of Chicago working in talent, most recently at Paradigm Talent Agency. Ready to explore realms beyond her desk, Helen looked to fashion for hands-on production experience. She is now assisting on shoots in and around New York City.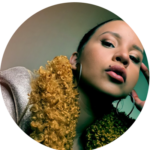 ROSYLIN BONSEL
Assistant To The Editor In Chief
STAFF PHOTOGRAPHERS/ CINEMATOGRAPHERS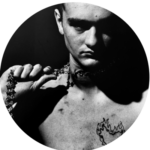 FOSTER CALEB
Staff Photographer & Protege to the Editor In Chief
Foster Caleb is an emerging photographer. Originally from Northern California, and currently studying photography at New York University. In Foster's work he has always been interested to drawing out the structure and contours in images.
Foster strives to capture those in between moments. The moments that only happen once and are then frozen in time.
LERA LOEB
Staff Cinematographer
Lera Loeb is a young and emerging film and video director based in New York City. Her extensive experience directing and producing high-end fashion films, short format narrative and digital branded content has forged her into versatile multimedia creator. She has a proven record of producing memorable visuals for brands such as Nicole Miller, Tommy Hilfiger, Clic and many others. As a creator and a collaborator, Lera has worked with a handful of highly respected artists and producing shoots.
Fashion Journalists / Interviewers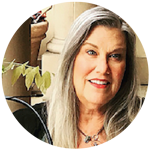 Linda Arroz
SR. Fashion Journalist / Interviewer
Linda Arroz is a writer based in California. Words are her currency. The first plus sized spokes model to get a contract with a major brand, Spiegel Catalog, Arroz' career spans the evolution of her skill sets. Her portfolio of work has always been a voice of inclusivity. 
Co-author of "Affordable Couture,"  Arroz' experience includes working as an apparel firm marketing director, magazine editor, fashion stylist, and TV personality, producing hundreds of morning television makeovers. Her consulting firm, Makeover Media, continues to advise clients on a range of issues and opportunities. Acting as a cultural anthropologist, she puts the past into perspective in order to manifest the future.
 Arroz is currently writing a memoir of her years working on the assembly line at General Motors.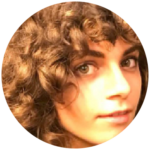 Anneysa Gaille
SR. Fashion Journalist / Interviewer
Anneysa Gaille is a poet, educator, and journalist based in New York City. In 2018 her chapbook, No Such Thing As, was published by the Center for the Study of Gender and Sexuality at the University of Chicago. She is currently an adjunct lecturer in the English Department of Brooklyn College. Gaille also serves as the poetry and visual arts editor for the Brooklyn Review.
TECHNOLOGY / GRAPHIC DESIGN & LAYOUT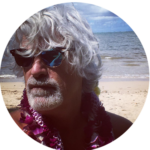 Robert Santoré
Technology & Design
Executive level Creative Director & User Experience expert with exceptional visual design skills. Over 20 years of experience designing enterprise level digital solutions & high-traffic web destinations producing pixel-perfect graphical assets for fortune 500 companies & global brands
If you need to launch a satellite, contact Rob.

FADDY MAGAZINE USA is a global fashion & luxury lifestyle publication headquartered in New York City.
FADDY MAGAZINE USA
New York, New York, United States
Sign up for the FADDY MAGAZINE'S eNewsletter. (We never share your information, with anyone)